H.M. Craig Metal and Supply Company is one of the top companies in the eastern United States specializing in stainless steel supplies and accessories.
We carry a wide assortment of pipe, tubing, valves, actuators, steam traps, strainers, fittings, welding fittings, lab utensils and other hard-to find items.
SERVICE IS OUR SPECIALTY
We welcome the opportunity to serve you. Call or write us for your next quote.


Our Locations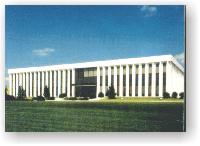 Corporate Offices
Stanley, North Carolina:

Telephone: 704-263-4771/ 800-222-1441
102 Thompson St.
Stanley, NC: 28164

Greenville, South Carolina:

Telephone: 864-234-5724/800-922-1371
280 Rocky Creek Rd.
Greenville, SC 29615

Electronic mail:

General Information: amorris@hmcraigmetal.com
Customer Support: info@hmcraigmetal.com


pipe, pipes, flanges, fittings, threaded fittings, gaskets, wire cloth, blasting beads, tubing, actuators, valves, ball valves, gate valves, pails, ladels, strainers, traps, steam traps, scoops, positioners, stainless, 304, 316, nipples, weld, threading