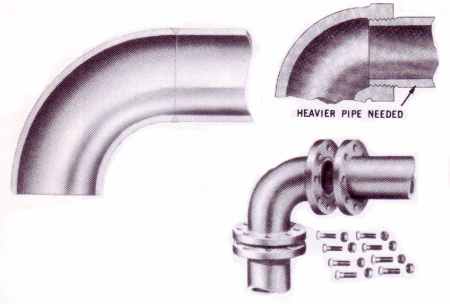 LOWER MATERIAL COSTS
A butt welding assembly uses less material - a welded joint doesn't requrire extra wall for threading, or extra material for flanging.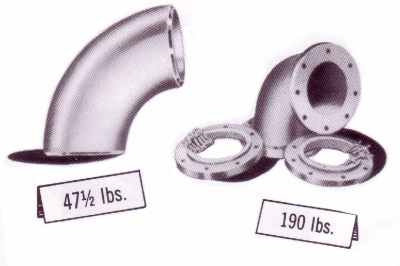 WEIGHT
A welded elbow connection weighs approximately one-fourth as much as a flanged connection - an extremely important consideration when multiplied by the number of connections in a piping system. The excess weight serves no useful purpose and places additional strain on the piping system.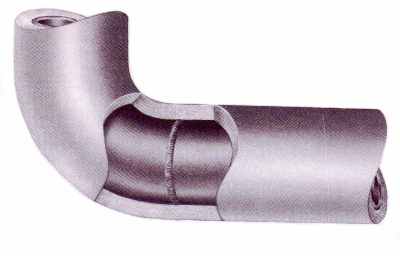 INSULATION
Piping joints can be insulated as easily as the pipe and fittings. There are no protrusions to complicate work. Finished system is streamlined and economical. Leakproof - insulation lasts longer.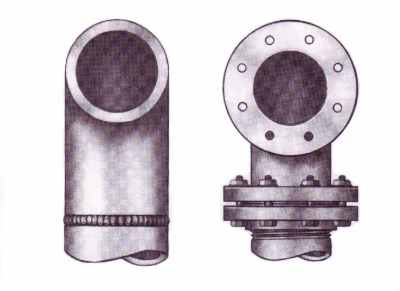 DESIGN
Welded construction permits the greatest freedom in designing a layout. The system uses less space: it is more compact, has greater strength. Can be installed close to wall, ceiling, or floor.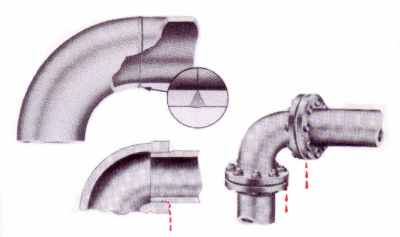 MAINTENANCE AND PLANT SAFETY
Permanently welded - significant to savings in maintenance and repair costs. No problems with threading, caulking, gasket replacement and bolt tightening. Eliminates leaks potentially destructive to equipment and hazardous to plant personnel. Proven dependability of forged material for all components.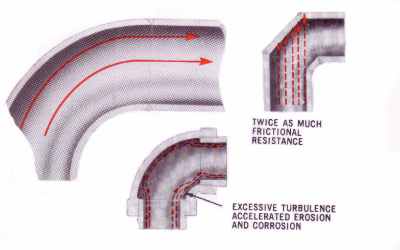 CLEAN...SMOOTH....FULL FLOW
A cleaner system with optimum flow characteristics. No pockets or sharp corners to cause greater frictional resistance, pressure loss, turbulence, erosion, and product accumulation.